TRANSGENDER HAIR TRANSPLANT
At Hair Transplant Centre, we treat transgender individuals who want to recreate their hairline.
The results are very natural and permanent, with minimal downtime and pain. 
We also provide post-care treatments which are included in the service and we will follow up and guide you through the after-care journey. 
Dr. Inder is experienced in transgender hair transplantation and has performed a number of male to female transgender hair transplants as well as female to male transgender hair transplants. 
It is her unparalleled artistry, combined with his superior technical skill and commitment to providing exceptional patient care.
Free Consultancy With Our Expert Doctor
We have the Best State Of Art Dedicated Hair Treatment Facility To Ensure You Get The Best Results
Procedures Done on Treatment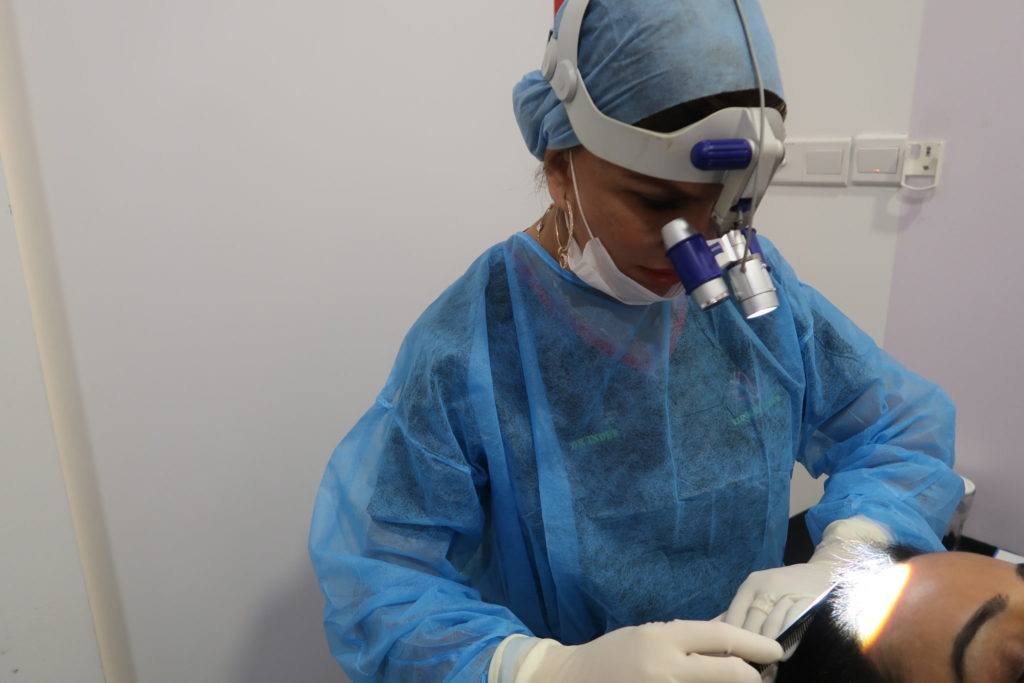 Men who wish to have a hair transplant but who have significantly diminished or depleted donor hair from the scalp. 
Men who have strong beard and/or chest hair to use as donor area to do scalp hair transplants, as body hair is a good alternative for scalp hair transplant.
Whether MTF or FTM hair restoration surgery is being performed, We at Hair Transplant Centre, we use the FUE technique that includes the donor hair harvesting and implantation in the desired area as done in all other hair transplant procedures.
Dr will discuss the benefits of follicular unit extraction (FUE) for extracting donor hair for your transplantation.
Once harvested, Doctors and their dedicated team will carefully prepare each graft for implantation and doctors will create recipient graft sites with an eye towards artistry and precision.
Hairline Design
An artistic eye and extensive experience allow doctors  to design a natural-looking hairline that fits each patient's stage of hair loss, age, gender, ethnicity, head shape and facial features.
Harvesting Process
Donor hair is carefully harvested, paying close attention to protecting blood supply and nerves while maximizing harvest yield. Meticulous closure of donor sites minimizes discomfort and improves healing.
Recipient Site Creation
Recipient sites are chosen with perfect angles, direction, pattern and graft-to-site fit in mind to create the most natural results.
Hair Graft Placement
Our experienced team expertly places all hair grafts so they are not too deep or too high and to prevent trauma upon placement.
Duration: 5-6 hours
Anaesthesia: Local anaesthesia
When to Go Home after Procedure: Immediately after procedure
Back to Work: The next day
Recovery following corrective hair surgery is no different than recovering from any other type of hair transplant surgery. 
It typically only takes about 24 hours to recover from hair transplant  procedure.
After a successful transplantation, the transplanted hair might fall after 3 weeks, but this should not worry you as they grow back better than ever, after 4 to 6 months. 
The patient can get back to his routine life within one week of the treatment
TRANSGENDER HAIR TRANSPLANT