FUE PROCEDURE AND PROCESS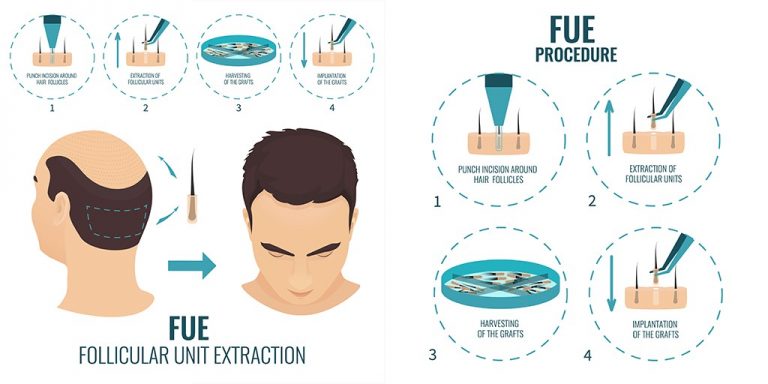 In some cases, taking nutritional diet and treating the hormonal imbalance can help in preventing excessive hair fall. While for other cases, here are some of the effective treatments for hair loss:
The entire process has minimal to no pain, and recovery time is quite fast.
Harvesting Process
Donor hair is carefully harvested, paying close attention to protecting blood supply and nerves while maximizing harvest yield.
Meticulous closure of donor sites minimizes discomfort and improves healing.
Recipient Site Creation
Recipient sites are chosen with perfect angles, direction, pattern and graft-to-site fit in mind to create the most natural results.

Hair Graft Placement
Our experienced team expertly places all hair grafts so they are not too deep or too high and to prevent trauma upon placement.